Worship Series on Psalm 23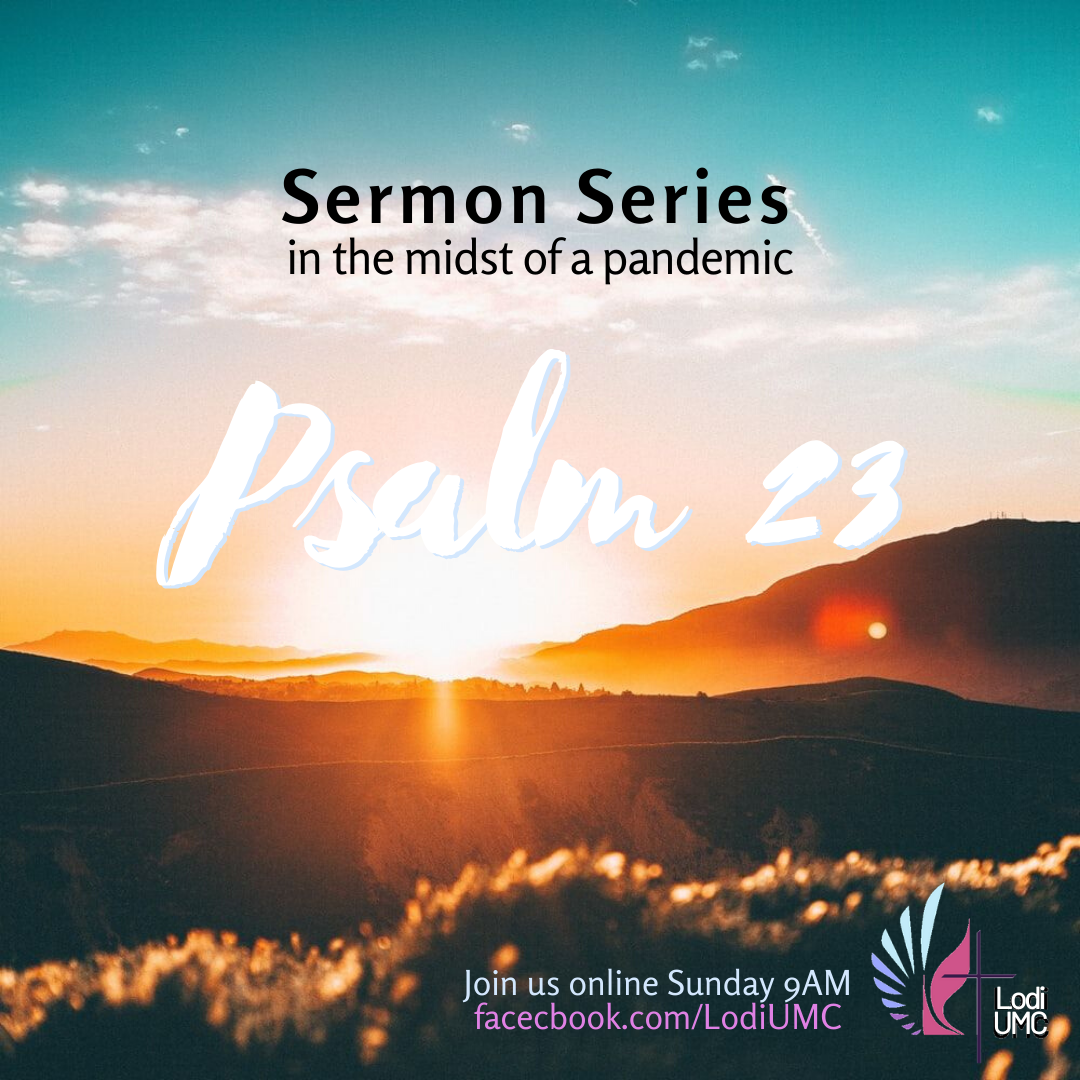 Psalm 23 is one of the best-loved texts by Christians. When we are in trouble, the opening lines come to mind, reminding us that God is at our side. Facing death, we are comforted by God's companionship in "the darkest valley."
In these fearful and trying times, let this psalm remind us of God's faithfulness, which calls us into a deeper and more trusting relationship with the Lord, our shepherd.
May 3. "The Lord is my shepherd." Psalm 23:1, John 10:10b-15a
May 10. "Green Pastures and Right Paths" Psalm 23:2-3,  Mark 8:34-38
May 17. "I fear no evil." Psalm 23:4,  Matthew 28:16-20
May 24. "My cup overflows." Psalm 23:5-6,  Luke 24:50-53
---