June 21, 2020_Online and In-Person Worship_FINISHED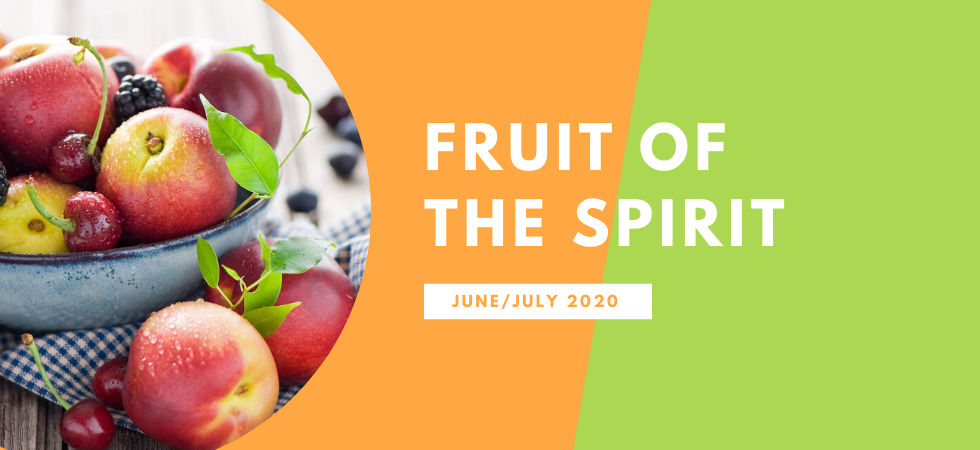 This Sunday the church building will be open for in-person Sunday services at 8 & 10AM.
It's been fourteen weeks since we were gathered in the sanctuary.
With thanks and joy, we will celebrate Holy Communion this Sunday.
We understand that some of you may not feel comfortable joining in the pews yet.
Our services will continue to be livestreamed at http://www.facebook.com/LodiUMC.
We continue to watch closely on the situations. Nothing can be set in stone.
Most of all, we don't want anyone of you to feel left out while we are making another transition.
Please feel free to reach out to Pastor Peace with thoughts and feelings you want to share.
This is our third Sunday with the sermon series: Fruit of the Spirit: Cultivating Christian Character.
Be mindful of God's presence in and around you with a reminder: a candle, a Bible, or a bowl of water.
Wherever you are, as you worship wholeheartedly, may the Holy Spirit come upon you!
Order of Worship
June 21, 2020
CALL TO WORSHIP
Leader: We come in joy to celebrate and worship God
in this sacred space, where countless people have known God's presence.
ALL: We give thanks for the sense of awed reverence we experience
as we have come together to share in our praise of God.
We come in expectation to celebrate and worship God
in this sacred space, where we can experience God's peace.
We give thanks for the freedom and peace we experience,
as we have come together to share in our praise of God.
We come in trust to celebrate and worship God
in this sacred space because here we are challenged to faithfulness.
We give thanks for the God who understands and love us,
and who hears our fears, our tears and our songs of praise.
We joyfully come together to share in our praise of God. Amen.
SONG OF PRAISE   For the Beauty of the Earth   (United Methodist Hymnal #92, stanzas 1,4,6)
1 For the beauty of the earth, for the glory of the skies,
for the love which from our birth over and around us lies.
Refrain Lord of all, to thee we raise this our hymn of grateful praise.
4 For the joy of human love, brother, sister, parent, child,
friends on earth, and friends above, for all gentle thoughts and mild,   Refrain
6 For thyself, best Gift Divine, to the world so freely given,
for that great, great love of thine, peace on earth and joy in heaven.   Refrain
PRAYER    Please share your prayer requests and joys. Type them in the comment section.
MESSAGE with SCRIPTURE READINGS     "Fruit of the Spirit: JOY"
"Restore to me the joy of your salvation, and sustain in me a willing spirit" (Psalm 51:12)
"It is a time to celebrate with a hearty meal and to send presents to those in need, for the joy of the Lord is your strength." (Nehemiah 8:10)
[Jesus said,] "I had said these things to you so that my joy may be in you, and that your joy may be complete." (John 15:11)
"Rejoice in the Lord always; again I will say, Rejoice." (Philippians 4:4)
HOLY COMMUNION
The Lord be with you. And also with you.
Lift up your hearts. We lift them up to the Lord.
Let us give thanks to the Lord our God. It is right to give our thanks and praise.
It is right, and a good and joyful thing, always and everywhere to give thanks to you, God Almighty,
And so, with your people on earth and all the company of heaven,
we praise your name and join their unending hymn:
Holy, holy, holy Lord, God of power and might,
heaven and earth are full of your glory. Hosanna in the highest.
Blessed is he who comes in the name of the Lord. Hosanna in the highest.
Holy are you, and blessed is your Son Jesus Christ…
On the night in which he gave himself up for us…
… … we offer ourselves in praise and thanksgiving as a holy and living sacrifice,
in union with Christ's offering for us, as we proclaim the mystery of faith.
Christ has died; Christ is risen; Christ will come again.
Pour out your Holy Spirit on us gathered here…
… … all honor and glory is yours, Almighty God, now and for ever. Amen.
And now, with the confidence of children of God, let us pray: The Lord's Prayer (together)
Prefilled cup will have been prepared on each seat. All will lift up their cup and celebrate Communion together.
Special Music after receiving Communion    Amazing Grace by Peggy Falkenstein & Robin Crow
DEDICATION OF OUR LIVES
Thank you for sharing your gifts with God's world through your church. As you prepare your offering, say a prayer. God of grace, it is our delight and our devotion to respond to your self-giving love with our gifts to you. Accept this joyful offering and use it to bring peace and justice, comfort and joy to all the world, Amen.
SONG OF SENDING FORTH   I Come with Joy (United Methodist Hymnal #617)
1 I come with joy to meet my Lord, forgiven, loved and free,
in awe and wonder to recall his life laid down for me, his life laid down for me.
4 And thus with joy we meet our Lord. His presence, always near,
is in such friendship better known, we see and praise him here, we see and praise him here.
5 Together met, together bound, we'll go our different ways,
and as his people in the world, we'll live and speak his praise, we'll live and speak his praise.
DISMISSAL WITH BLESSING
Stay well and see you next Sunday in the church or online.
As you close this time of worship, take deep breaths and feel God fills your heart with God's peace and joy.
---