Sunday, June 14, Online & Drive-in Worship_FINISHED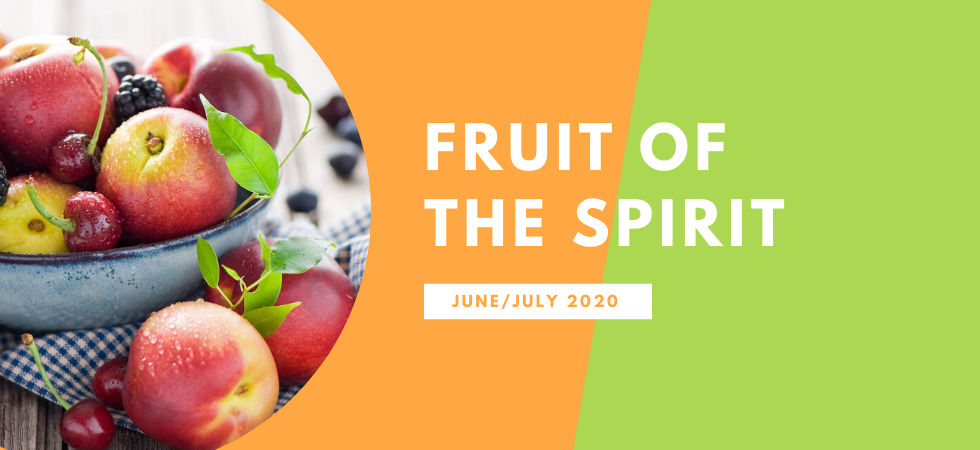 This is our second Sunday with the sermon series: Fruit of the Spirit: Cultivating Christian Character.
Please consider joining for our drive-in worship on Sunday 9AM, in your car in the church parking lot.
For worship in your house, joining us on www.facebook.com/LodiUMC
(no sign-up to Facebook needed, simply click the web address or the image above),
prepare for a reminder of God's presence in and around you, e.g. a candle, a Bible, or a bowl of water.
Wherever you are, as you worship with your whole heart, may the Holy Spirit come upon you!
Order of Worship
June 14, 2020
OPENING PRAYER
Almighty God, we thank you for all we see of your own beauty in the world you have created,
and in people's lives you are re-creating day by day.
You inhabit glory unimaginable – and yet you desire to live in our hearts.
We respond with love and praise – you are worthy to be worshipped, honored, adored.
We worship you. In Jesus' name.
SONG OF PRAISE     Breathe
This is the air I breathe. This is the air I breathe. Your holy presence living in me.
This is my daily bread. This is my daily bread. Your very word spoken to me.
And I- I'm desperate for you. And I- I'm lost without you. Repeat All
And I- I'm lost without you. And I- I'm desperate for you
Above All
Above all power, Above all kings,
Above all nature and all created things,
Above all wisdom and all the ways of man.
You were here before the world began
Above all kingdoms, Above all thrones
Above all wonders the world has ever known,
Above all wealth and treasures of the earth.
There's no way to measure what you're worth.
Crucified, laid behind the stone
You lived to die
Rejected and alone, like a rose trampled on the ground
You took the fall and thought of me, above all
PRAYER
Please share your prayer requests and joys. Type them in the comment section.
SPECIAL MUSIC     Hands      Keri Bahr, solo
If I could tell the world just one thing, it would be that we're all ok
And not to worry because worry is wasteful, and useless in times like these.
I will not be made useless I won't be idled with despair.
I will gather myself around my faith for light does the darkness most fear
My hands are small, I know, but they're not yours they are my own, and I am never broken
Poverty stole your golden shoes, but it didn't steal your laughter
And heartache came to visit me, but I knew it wasn't ever after
We will fight, not out of spite, for someone must stand up for what's right
Cause where there's a man who has no voice there ours shall go singing.
My hands are small, I know, but they're not yours they are my own, and I am never broken
In the end only kindness matters x2.
I will get down on my knees and I will pray x3.
SCRIPTURE READINGS
2 Peter 3:8-9 (New International Reader's Version)
Dear friends, here is one thing you must not forget. With the Lord a day is like a thousand years. And a thousand years are like a day. The Lord is not slow to keep his promise. He is not slow in the way some people understand it. Instead, he is patient with you. He doesn't want anyone to be destroyed. Instead, he wants all people to turn away from their sins.
Romans 12:9-13 (NIRV)
Love must be honest and true. Hate what is evil. Hold on to what is good. Love one another deeply. Honor others more than yourselves. Stay excited about your faith as you serve the Lord. When you hope, be joyful. When you suffer, be patient. When you pray, be faithful. Share with the Lord's people who are in need. Welcome others into your homes.
1 Thessalonians 5:14-15 (Common English Bible)
Brothers and sisters, we urge you to warn those who are disorderly. Comfort the discouraged. Help the weak. Be patient with everyone. Make sure no one repays a wrong with a wrong, but always pursue the good for each other and everyone else.
MESSAGE "Fruit of the Spirit: PATIENCE"
SONG OF SENDING FORTH    My Hope Is Built (United Methodist Hymnal #368)
1. My hope is built on nothing less than Jesus Christ, my righteousness;
I dare not trust the sweetest frame, but wholly lean on Jesus' name.
Refrain On Christ, the solid Rock, I stand;
All other ground is sinking sand; All other ground is sinking sand.
2. When darkness veils His lovely face, I rest on His unchanging grace;
In every high and stormy gale, my anchor holds within the veil. Refrain
4. When He shall come with trumpet sound, Oh, may I then in Him be found;
In his righteousness alone, faultless to stand before the throne. Refrain
DEDICATION OF OUR LIVES
Thank you for sharing your gifts with God's world through your church. As you prepare your offering, say a prayer. We bring our offerings with our love. Bless them to enrich your world with the fruit of the Holy Spirit through the mission and ministry of our church.
DISMISSAL WITH BLESSING
Stay well and see you next Sunday in the church or online.
As you close this time of worship, take deep breaths and feel God reshapes your heart and sustains you today.
---