Sunday, May 31, Online & Drive-in Worship_FINISHED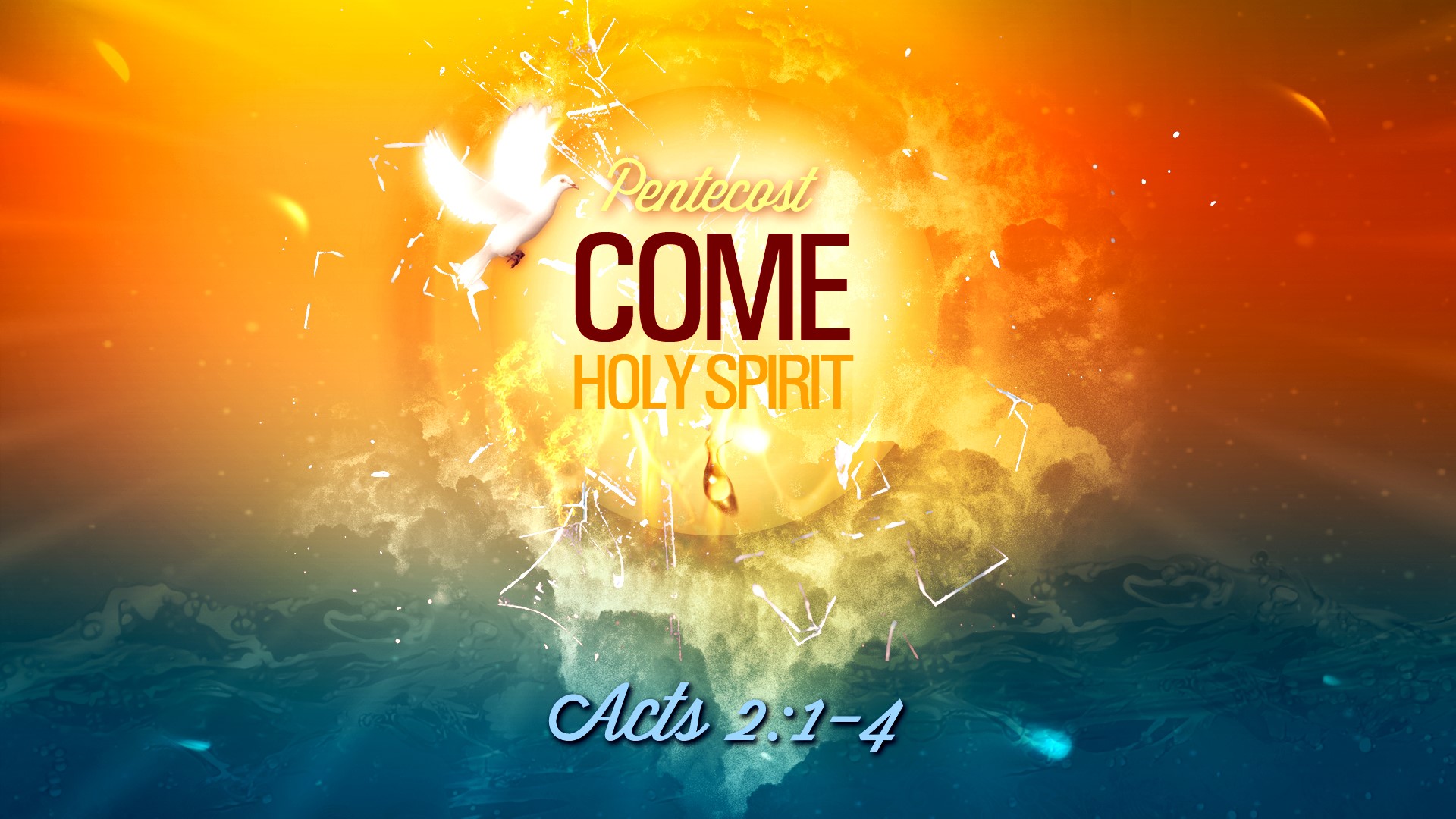 Today Christians throughout the world celebrate the Day of Pentecost.
Please consider joining for our drive-in worship on Sunday 9AM, in your car in the church parking lot.
For worship in your house, joining us on www.facebook.com/LodiUMC
(no sign-up to Facebook needed, simply click the web address or the image above),
prepare for a reminder of God's presence in and around you, e.g. a candle, a Bible, or a bowl of water.
Wherever you are, as you worship with your whole heart, may the Holy Spirit come upon you!
Order of Worship
May 31, 2020
PRELUDE      Way Maker   with Praise Team
1. You are here, moving in our midst
I worship You, I worship You
You are here, working in this place
I worship You, I worship You
Chorus You are Way-maker, Miracle worker
Promise keeper, Light in the darkness, my God,
that is who You are x2
2. You are here, touching every heart
I worship You, I worship You
You are here, healing every heart
I worship You, I worship You (Chorus)
Bridge Even when I don't see it, You're working
Even when I don't feel it, You're working
You never stop, You never stop working
You never stop, You never stop working repeat
(Chorus)
OPENING PRAYER   (words in bold are to be read in unison) 
The Day of Pentecost is here!
Pentecost – a day when the Holy Spirit was revealed in flaming glory
and the glory was given to the people.
It is a day when power and comfort flowed.
It is a day of hope and inspiration.
A wind breathes among us. A fire burns within us.
Burning, breathing, Spirit of Compassion, we bring our lives to you. We sing praises!
SONG OF PRAISE    Shine Jesus Shine
Refrain Shine, Jesus, shine, fill this land with the Father's glory, blaze, Spirit, blaze, set our hearts on fire;
flow, river, flow, flood the nations with grace and mercy, send forth your word, Lord, and let there be light.
Verse 1 Lord, the light of your love is shining in the midst of the darkness shining; Jesus,
Light of the World, shine upon- us, set us free by the truth you now bring us. Shine on me, shine on me. Refrain
Verse 2 Lord, I come to your awesome presence from the shadows into your radiance;
by the blood I may enter your brightness, search me, try me, consume all my darkness.
Shine on me, shine on me. Refrain
Verse 3 As we gaze on your kingly brightness, so our faces display your likeness; ever changing
from glory to glory, mirrored here may our lives tell your story. Shine one me, shine on me. Refrain
PRAYER   Please share your prayer requests and joys. Type them in the comment section.
SCRIPTURE READING – Acts 2:1-41
When the day of Pentecost had come, they were all together in one place. 2 And suddenly from heaven there came a sound like the rush of a violent wind, and it filled the entire house where they were sitting. 3 Divided tongues, as of fire, appeared among them, and a tongue rested on each of them. 4 All of them were filled with the Holy Spirit and began to speak in other languages, as the Spirit gave them ability.
(After the second part of the reading) CHORAL RESPONSE  Holy Spirit You Are Welcome Here
Verse There's nothing worth more that will ever come close.
No thing can compare; You're our living hope. Your presence.
I've tasted and seen, of the sweetest of loves, where my heart becomes free
And my shame is undone, in Your Presence, Lord.
Chorus Holy Spirit, you are welcome here; Come flood this place and fill the atmosphere;
Your Glory, God, is what our hearts long for, to be overcome by your presence, Lord. Your presence, Lord. Repeat All
Bridge Let us become more aware of Your presence;
Let us experience the glory of Your goodness. Repeat Bridge and Chorus
14 Peter, standing with the eleven, raised his voice, 15 "Indeed, these are not drunk, as you suppose, for it is only nine o'clock in the morning. 16 No, this is what was spoken through the prophet Joel:
17 'In the last days it will be, God declares, that I will pour out my Spirit upon all flesh, and your sons and your daughters shall prophesy, and your young men shall see visions, and your old men shall dream dreams. …
37 Now when they heard this, they were cut to the heart and said to Peter and to the other apostles, "Brothers,
what should we do?" 38 Peter said to them, "Repent, and be baptized every one of you in the name of Jesus Christ so that your sins may be forgiven; and you will receive the gift of the Holy Spirit. 39 For the promise is for you, for your children, and for all who are far away, everyone whom the Lord our God calls to him."
TIME WITH YOUNG DISCIPLES "The Church is on Fire."
MESSAGE "The Holy Spirit and Us"
SONG OF SENDING FORTH   Pass It On (United Methodist Hymnal #572)
1. It only takes a spark to get a fire going, and soon all those around can warm up in its glowing.
That's how it is with God's love once you've experienced it; you spread his love to everyone;
you want to pass it on.
2. What a wondrous time is spring, when all the trees are budding; the birds begin to sing,
the flowers start their blooming. That's how it is with God's love once you've experienced it;
you want to sing, it's fresh like spring, you want to pass it on.
3. I wish for you, my friend, this happiness that I've found; you can depend on him,
it matters not where you're bound. I'll shout it from the mountaintop; I want my world to know;
the Lord of love has come to me, I want to pass it on.
DEDICATION OF OUR LIVES
Thank you for sharing your gifts with God's world through your church. As you prepare your offering, say a prayer. By the power of your Holy Spirit working in and through your church, may this gift that we offer to you with a grateful heart be transformed into sufficient praise and worthy words for proclaiming and enacting your peace, justice and love in the world.
DISMISSAL WITH BLESSING
Stay well and see you next Sunday.
As you close this time of worship, take a several deep breathes and feel the Spirit of God working in you.
---